Loaded CNG Powered 2014 Ford F59 All-Purpose Food Truck | Mobile Food Unit
Loaded CNG Powered 2014 Ford F59 All-Purpose Food Truck | Mobile Food Unit
Location:
Cocolamus, Pennsylvania
$127,865
Specifications
Truck Specifications

VEHICLE Year of Manufacture: 2014
Manufacturer: FORD
Model: F59
What Year was Kitchen Installed: 2023
Kitchen equipment runs on: GAS & ELECTRICITY

Equipment List
Vehicle Features

Concession Window(s): 2
Stainless Steel Wall Covers: All interior walls are covered with stainless steel sheets
Floor Drains: One NEW [1] floor drain under triple sink.

Diamond Plated Aluminum Flooring

Exterior Customer Counter: Two [2] NEW fold down exterior counter stainless steel 60"x12"

Backup Camera

Surveillance Cameras: One [1] NEW ZEROXCLUB 10" Screen + 4 cameras
Equipment Power Supply

Propane Tank(s): Three [3] NEW - 100pound propane tanks
Generator: NEW 7500 w
Refrigeration

Refrigerator

Prep Station Cooler: 5'
Cooking Equipment

Stovetop: One [1] NEW Two [2] burner stove
Chargrill: One [1] USED 36"x24" - 7 burner Chargrill
Flatgrill: One [1] USED 36"x24" 3 burners Flat grill
Fryer(s): One [1] USED 50-pound Fryer.
Steam Table: 5'
Food Service Equipment

Coffee Machine

Commercial Blender / Juicer
Kitchen Equipment

Exhaust Hood: Two [2] - 7' Exhaust Hood - total 14' length
Exhaust Fan: Two [2] Exhaust fans, 1000 CFM, 250W each
Fire Extinguisher: Two [2] fire extinguisher
Work Table: Three [3] stainless steel worktables, 20"x48"x32, 12"x60"x32",
Electrical

Exterior Lighting: Seven [7] LED 12v dimmable exterior working lights
Interior Lighting: Two [2] - 8' LED light bars and five [5] LED ceiling lights
Electrical Outlets: Eight [8] interior Outlets 110v
Breaker Panel: 50 Amp Main Panel, 12v panel
Plumbing

Hot Water Heater: NEW, on demand propane water heater
Hand-washing Sink: One [1] NEW stainless steel sink 12"x17"
Triple Sink: One [1] USED Tripple sink, 48"x16"
Fresh Water Tank: 30 gallons
Gray Water Tank: 30 gallons
Retail Equipment

Open Signage: LED multi color open sign
Other Equipment

Electrical Outlets: Eight [8] 110V outlets

Water Tank

Transmission - Automatic

Extra Concession Windows: Two [2] Concession windows
Gas Engine: CNG- compressed natural gas

Premium Brakes

Back-up Alarm

Exterior Work Lights: Seven [7] LED, dimmable 12v work lights
Additional Equipment

One [1] Aluminum loading ramp 2' x 10'

Six [6] red LED 12v working lights at rear and five [5]withite LED 12v lights in the front

Two [2]-LED GLOW Slim line RV lighting kits.10 color modes, 13 ligting modes

Total of 20- 4' light bars, 8-3ft light bars, 2-2ft light bars

4 - 2' wheel hub bars and one 3ft engine room light bar

Remote control generator start

Security camera system

AC Infinity AIRLIFT T10, Shutter Exhaust Fan 10" with Temperature Humidity Controller – Wall Mount Ventilation and Cooling with WiFi Integrated App Control for Sheds, Attics, WorkshopsAC Infinity AIRLIFT T10, Shutter Exhaust Fan 10"

Commercial French Fry Warmer with Fixed Stand Food Heat Lamp Countertop Dump StationCommercial French Fry Warmer with Fixed Stand

EVEDMOT Commercial 8 Channels Digital Kitchen Timer, Stainless Steel Calculagraph Timer with Loud Alarm for Restaurant, Clock Reminder on Multiple EventsEVEDMOT Commercial 8 Channels Digital Kitchen timer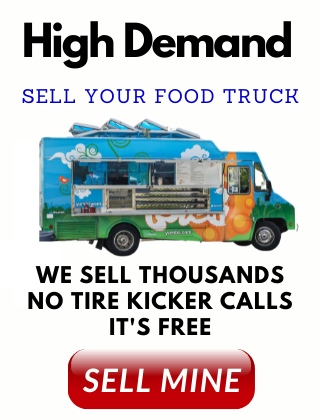 Similar Items Available...