Used Chevy Ice Cream Truck.
Used Chevy Ice Cream Truck.
Location:
Holly Ridge, North Carolina
SOLD

Equipment List
Vehicle Features

Engine Miles: 70,000 miles

Stainless Steel Wall Covers

Diamond Plated Aluminum Flooring
Equipment Power Supply

Generator: 20kw that is well maintained
Refrigeration

Deep Freezer

Refrigerator: 2 for the soft ice cream
Cooking Equipment

Chargrill: commercial panini cooker
Food Service Equipment

Soft Serve Machine(s): Taylor soft ice cream machine
Electrical

Exterior Lighting

Interior Lighting
Plumbing

Hot Water Heater

Hand-washing Sink

Triple Sink
Other Equipment

Water Tank

Transmission - Automatic

Gas Engine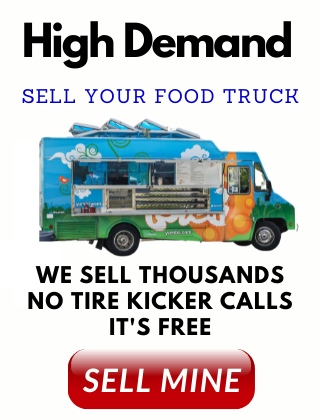 Similar Items Available...